Release
LIVE DVD
2013.09.16 RELEASE!!
RED BAT
Vacant House
The Devil's Pub
The Beautiful Lip
Absurd Song
Slide in tomorrow!
Desert me
Permanent black sheep
Rehabilitation
Irritations
silver moonlight
Music Creature
たとえばぼくが死んだら
Answer
All memories
HEAVEN'S PINHOLE
Mallory
Buzzy Roars
DAWN SPEECH
Fool on the planet -弾き語り-
Funny Bunny -弾き語り-
【特典映像】
 CHEMICAL BUMP SHOW!! 2012.07.13 at Shibuya O-WEST
(DVD②、Blu-ray共通)            
1st. album
2016.08.29 RELEASE!!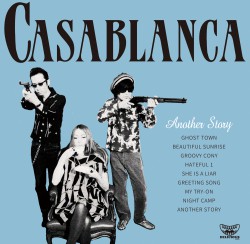 DELICIOUS LABEL BUMP-058 / ¥2,500 (tax in)
yoko (noodles) / 山中さわお (the pillows) / 楠部真也 (Radio Caroline)からなるベースレスオルタナティブロックバンドの1st albumが完成 通販・ライブ会場・タワーレコード札幌ピヴォ店でのみ販売